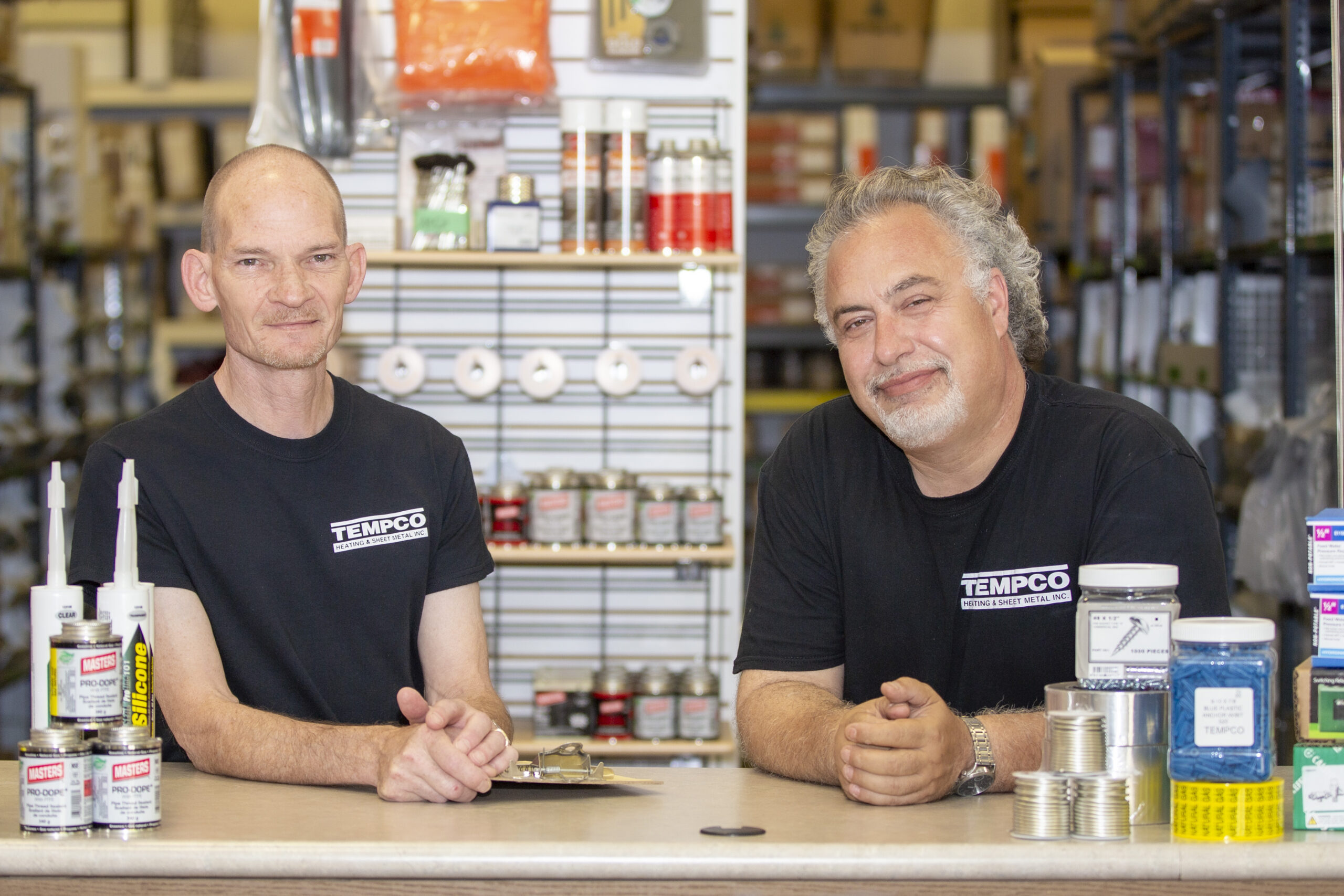 Tempco is your "one-stop shop" when it comes to HVAC, hydronic and sheet metal supplies. Backed by over two decades of service, we continue to offer an extensive line up of products, parts and accessories. In fact, we have built a reputation on ensuring our shelves are fully stocked so that you can get the job done on time and on budget. With six convenient GTA locations to choose from, we are committed to helping you grow your business. We look forward to seeing you soon!
About Us
Since 1994, Tempco Heating & Sheet Metal has provided contractors with HVAC and hydronic products, along with custom sheet metal services. With six convenient locations in the Greater Toronto Area, Tempco is dedicated to sourcing and supplying a wide selection of equipment, parts and accessories.
In fact, Tempco has built a reputation on ensuring its shelves are stocked at all times, making it the go-to supplier in the HVAC, hydronic and sheet metal industries. When it comes to completing projects on time and within budget, contractors can trust that Tempco will do its best to supply them with high quality products at competitive prices.
What We Value
Customer Service – We couldn't exist without our loyal customers. First and foremost, we believe in getting to know each and every person who walks through our door. We want to ensure our customers have a great experience every time they do business with us.
Growth – At Tempco, we believe it is important to embrace change. We do this by continuously educating our customers and ourselves on the latest technology, equipment and industry trends.
Product Availability – By keeping our shelves stocked, contractors can rely on us for their HVAC, hydronic and sheet metal products.
Reliable Product – By offering high quality products, our customers can feel confident in getting their jobs done properly. We save them time and money.
Employee Retention – At Tempco, we do our best to keep our staff happy by providing a positive, flexible work environment. It's our goal to ensure our team members feel like they are part of "the family".
Lastly, we want our valued customers, suppliers and employees to know that they all play an equal role in creating the "Tempco experience". As a result, Tempco has become a reputable name in the HVAC industry.